NOVACAP France come visit and discuss cooperation with us
On March 31th, 2015, the Board of Directors of NOVACAP French sea line visit our company for cooperation and communication.chairman of French Novacap, baking soda specialist and factory manager, as well as the President of Asia Pacific region attend the meeting, chairman of Hai Lian MR.xiao-ping zhou, general manager MR.Aaron Zhou and chief engineer attend the meeting and make a speech.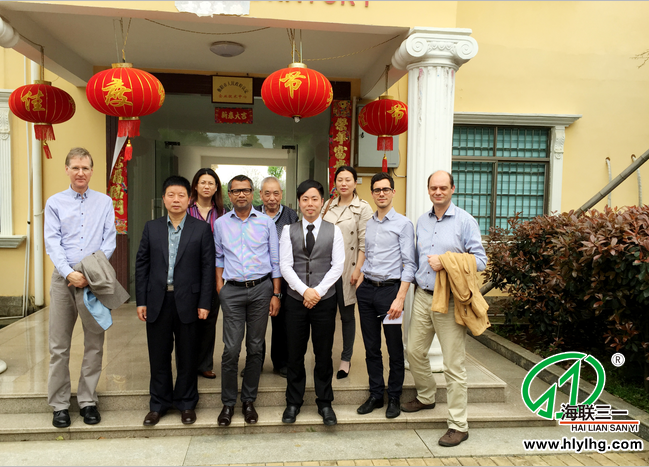 The Novacap France company is the world's top manufacturer of food and medicine grade sodium bicarbonate.Their headquarters is located in Lyon, France services clients from more than 80 countries, is the leader of the pharmaceutical and cosmetic raw materials market.During the visit, they discuss with us about the further cooperation to develop the international market, technical innovation, joint venture and some issues.The Novacap think highly of our status as China's leading baking soda manufacturer and huge development potential of back the Asia-Pacific Markets.

When the country have the more population,economy developed,strict environmental protection, food safety guarantee,the consumption of sodium bicarbonate would be bigger.The Per capita consumption is 2.2 kgs/year in the United States, In Japan and South Korea.products related with baking soda are nearly 3000 kinds, but in China, per capita soda consumption is only 0.167kgs/year, the market potential is tremendous.Domestic baking soda quality and production technology is not good, lack of brands on the market, weak downstream industry is the main cause of this phenomenon.

Chairman of Hai Lian San Yi, Mr Xiao-ping zhou give a warm welcome to Novacap company, at the same time we also expect for the two sides continue cooperation and win-win development in 2015. In the meeting, we take the Hengyang xiangjiang supermarket local promotional activities, show the consumers' enthusiasm for food grade baking soda,we mentions our five days of promotional activities from 27th March to 31th March in Hengyang xiangjiang supermarket YueBing store,for put the soda product in the most prominent position, with large advertising billboard to attract the attention of consumers.In just a few days we sold nearly 700 packages, fully show the potential of baking soda in cosmetic market and the trust of our brand.Although Hai Lian San Yi is the only domestic soda brand in Wal-mart, but few people really know it, our company will increase cost on advertising and investment of production line, we hope to make Hai Lian San Yi as China first baking soda cosmetic brand.