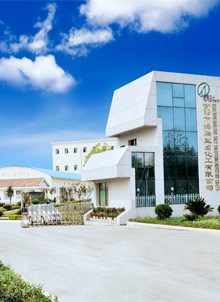 Hai Lian Factory in Hengyang Hunan China

Welcome to "Hengyang Hai Lian salt solution chemistry Co., LTD" homepage. The company was established in 2003 as a fine chemical producer. The factory occupies about 200 acres land in hengyang city hunan province in south China, owns an independent rich rock salt mine resource and 300 million RMB fix assets. There are about 300 staffs employed by "hai lian", its production capacity makes up by 150,000 tons of sodium bicarbonate, 100,000 tons ammonium chloride and 60,000 tons sodium chloride. The annual sales reaches about 400 million RMB.

"Hai Lian San Yi" is our brand name and it means: "Sea contains all the rivers, we connect seven continent" . Our mission is to become the leading sodium bicarbonate manufacture in the world. Bringing more and execellent soda daily product to customers is our target in recent years. In order to meet a huge market demand in worldwide, we will build a 100,000 ~200,000 tons USP grade with different granule type sodium bicarbonate production line within 2016.