"Hai Lian San Yi" baking soda sell to the Japanese market
"Hai Lian San Yi" baking soda is the most professional brand in China and world famous brand in the world, European Union HACCP food safety certification. Recently, Japan's mitsui manager Mr Saito visit our hengyang factory , and expressed that cooperation in Japan's daily baking soda market, Hengyang Made baking soda will be sell in Japanese supermarket directly. Mr Saito think quality of "Hai Lian San Yi' baking soda is world level, the chloride content is 20 times lower than the national standard, even very picky Japanese consumers all satisfied with it.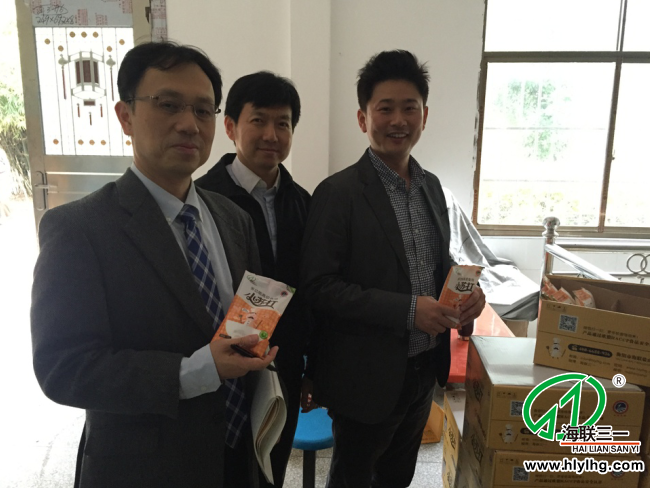 Recently, "Hai Lian San Yi"trademark was successfully registered in Japan.before that, we have been registered in South Korea,Singapore and Hong Kong more than 10 countries. "Hai Lian San yi"baking soda are popular in Russia, Sweden, Germany, Britain and more than 70 countries, becomes one of the largest exporters of baking soda in China. It means our high quality brand have the competition power in the world market. This time we enter the Japanese market, it makes the world's most nitpick people accept our products, We believe, in the near future, the"Hai Lian San Yi" will be the world's top baking soda manufacturer.